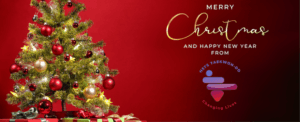 –
𝗠𝗲𝗿𝗿𝘆 𝗖𝗵𝗿𝗶𝘀𝘁𝗺𝗮𝘀 & 𝗛𝗮𝗽𝗽𝘆 𝗡𝗲𝘄 𝗬𝗲𝗮𝗿
Thank you for all your support over the last year, it's been a pleasure for the HSTS team of Instructors teaching you all.
You can be assured as always we will be on top of all the developments over the next couple of weeks and will do everything necessary to continue our training in whatever capacity.
For our newer students who have joined over the last 6 months please check out the HSTS Community Facebook page to see what we have done over the last two years during the pandemic,
I hope you/your child will continue to train no matter in what capacity we provide. 
Our online systems are ready and waiting but let's hope and pray we won't need it and we will continue with normal training from the 2nd January 2022.
I hope you and your families have a wonderful Christmas and a happy new year.
See you all in 2022.
Master Horan