ITF Taekwon-Do Sparring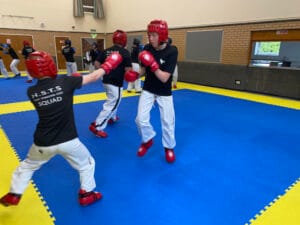 As you move up the grades, you will be introduced to our style of sparring (ITF). This is not the same sparring you may have seen on TV for the Olympics recently. It's much more exciting than that! In our opinion. There are various opportunities to compete, or just to come along and watch competitions throughout the year.
The website will be updated once we have some competition event news.