A final account of where we have been…….
After the closing of our HSTS venues, we had 5 months of YouTube Live, Zoom, Facebook Live, outdoor small groups and outdoor larger groups training. From the 1st September, we have been able to get back inside our 3 venues.
What a journey we have all had in all walks of life. It's created some rock bottom lows but also some highs. Understanding life-changing situations for some in our own Tkd community, but drawing on our Tkd training to get us through those difficult times. It has been challenging physically and mentally but once again from reports, Tkd has won through in keeping some sort of normality in our lives.
For the foreseeable future, this return inside will be the new normal.  We are finally back in our venues, all be it with smaller classes, but many more classes throughout the week, 36 to be precise, making sure we stick to the governing body guidelines of social distancing. It's been lovely to see all our students return with a student attendance count of 750 just in these last two weeks across all HSTS classes.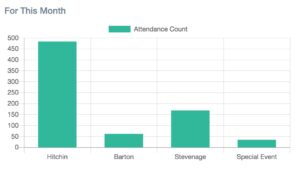 The hundreds of videos that we created on YouTube during the lockdown are being processed and slowly added to the website for a resource of the various aspects to assist in your future training.
The HSTS team of Instructors can see that 90% of our students have been training regularly on the different platforms we offered. It's also great to see the attendance cards been sent in from the last 6 months for the grading we had at the weekend, with all the online training being recorded on their cards as well as being back training outside and now in the dojangs.
So, finally, I would like to say a huge thank you to all who supported us throughout the last 6 months and I hope you continue your Tkd journey with some new training systems and our normal traditional fundamental lessons in place for this season of training. I promise if you continue training over the coming years you will reap a huge reward in building your character and strengthen your body and mind.
Taekwon
Master Horan.