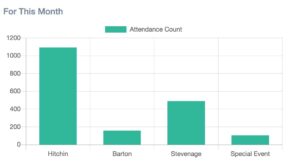 Well, that's one month done and what a fantastic month of online training it was with an amazing 1846 attendance count. You all still encourage me with your continuous drive and enthusiasm to train. This month we have had a new beginners course start online, new starters in our Little Dragons classes and various other workshops and lessons with a difference. February will see our virtual Free sparring classes starting, a UTA seminar and leading onto our Half day training at the beginning of March.
Although we can start to see the light at the end of the tunnel lets keep training online and remain focused on our next goals. The March grading is just around the corner so keep up the good work and register your place to give you that push.
I look forward to the coming month of February with excitement in what it has in store. I hope you can join me online in whatever capacity and look out for some more things to come this month.
Taekwon
Master Horan