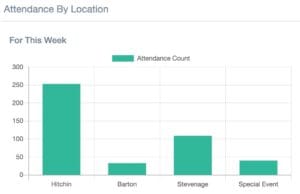 That's the third week of February done, the seventh week of lockdown and still smashing it with our attendance count of 435 this week. You are all so inspiring and the level of training is just amazing. All colour belt students looking to grading on the 14th March are on track due to your continued regular (and some more than regular) weekly training, black stripes and black belts with applications having been accepted to grade are also well on track for your grading on the 20th March.
I've also seen many of our Little Dragons get their new belts having passed their assessments with Mrs Rose. It's great to be a part of keeping your training going and still being able to achieve your next belts. A big shout out to all the parents within the club for keeping your children active and involved with our club. One of the good things about all of this is you have been able to see first hand what your children do in our Little Dragons classes and take part in their Taekwon-Do development, and you're all doing a great job of cushion/pad holders.
The virtual free sparring sessions have been successful and we've had some good feedback. All the students who have attended these have developed already, some not having done any form of free sparring before. We have seen some natural free sparring talent coming through.
It's been nice to see some of our students take part in the UKITF events held over the last few weeks with some more to come, so look out for those.
We will be conducting a special patterns lesson in two weeks with Mr Callahan and I looking at what it takes to become a patterns World Champion, so look out for that one.
The Half-day training on the 6th March is almost fully booked with (at the time of this post) 1 space left, I am looking forward to getting through all of our grading syllabus on zoom. Still showing that nothing can stop us from training and grading. With the government announcement coming this week we are hopefully of a plan to return to the dojangs soon, but let's not focus on that as I have said before we might miss the good things that are happening right now.
I would also like us to share our thoughts and prayers for those families that have been seriously affected by this situation and anyone in need to ask for help. We are a community that is here to help in times of need, but that might just be keeping things going and keeping some consistency in our lives.
With the vaccines being carried out with great effect we can see the light at the end of the tunnel, so keep pushing on and keep training, as always I look forward to seeing you all on zoom next week.
Taekwon
Master Horan