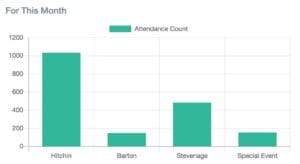 WOW!! 1820 attendance count for HSTS in February, you all continue to amaze me. Another month done and hopefully one more before we can resume some sort of face to face training, but please be patient as we wait for our governing body to give us the return to training road map.
As well as our 7 days a week normal lessons we have had 6 patterns workshop so far, virtual sparring sessions every week and some special training lessons in between with more to come. UKITF have been delivering extra lessons to the members which some of you have attended and more of these coming over the next few weeks.
We have a special patterns lesson conducted by Mr Callahan and myself on the 7th March at 6 pm for all HSTS students colour belts and black belts. We look forward to seeing you all training together.
I will be conducting a UKITF workshop on the morning of the 7th March covering the principles of stepping, turning and fundamental movements.
Let's keep going, the Half Day Training and the gradings are just around the corner. We have come this far together so let's get through this last bit stronger.
I look forward to seeing you all on Zoom again this coming week.
Taekwon
Master Horan