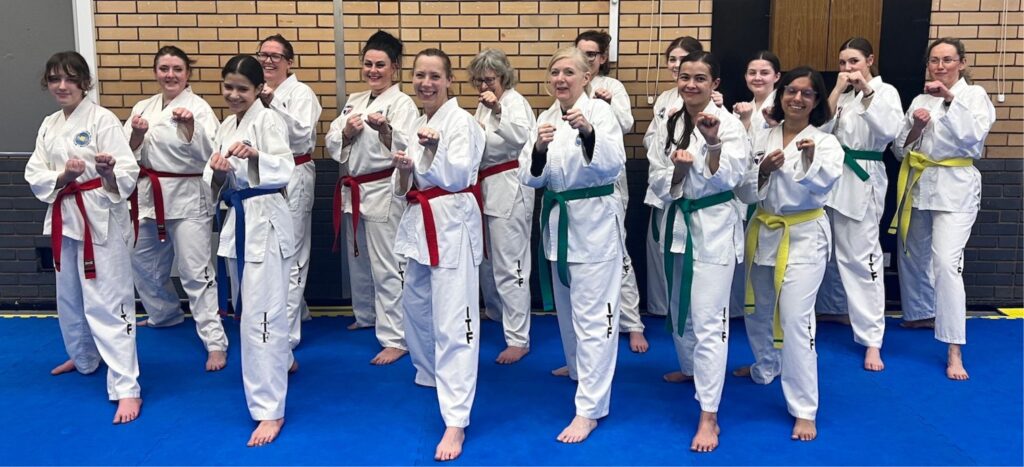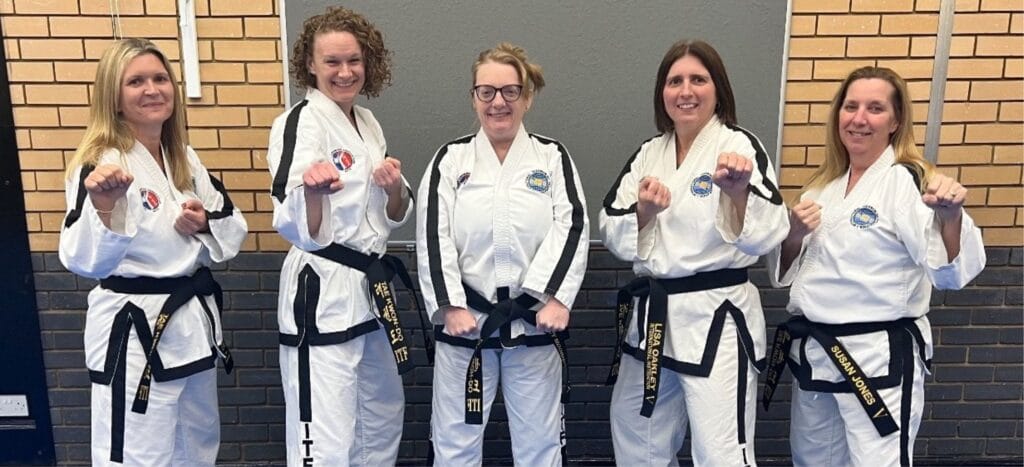 Enquire here for the ladies only class
Bored of going to the Gym?
Learn the art of self-defence and get fit at the same time
We run a ladies only class at our Hitchin venue, the first lesson is free so you have nothing to pay. Please print an enrolment form fill it out and just come along on any day and try. Alternatively fill out an enquiry form and someone will contact you with more information.
Tuesdays only: 6.30pm-7.15pm
First lesson FREE

then £33 per person per month 1 lesson per week

Taekwon-Do was originally developed for adults yet over the last few years there has been a rise in children taking up the art due to good reasons, mainly teaching respect and discipline. These same principles and more can be achieved by adults as well. Adults also need Courtesy, Integrity, Perseverance, Self-Control and Indomitable Spirit.  Learn new skills, meet new people and build friendships. Over the years we have had various requests to do Ladies only classes as some women feel intimidated by the male dominated class. Having said that more women have started to become involved in Taekwon-Do. 

Our ladies classes are taught by women Instructors who are registered with our association the UTA and the UK ITF in turn is registered with the BTC which is the governing body for Taekwon-Do in the UK. They have undergone DBS checks and are first aid qualified.

If after starting Taekwon-Do you feel you would like to increase your training then all you do is notify us, we can amend your direct debit and you can then train as many times a week as you like with HSTS Taekwon-Do.