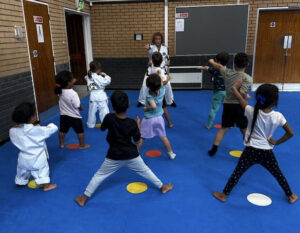 Hitchin Little Dragons
Our Little Dragons program is designed to introduce your child to the world of martial arts in a safe and enjoyable way. They'll learn valuable life skills while having a blast!
Develop coordination and balance. Build self-confidence and discipline. Make new friends and have fun. Stay active and healthy.
Don't miss out on this fantastic opportunity to give your child a head start in life with our Little Dragons Taekwon-Do lessons.
More information can be found HERE