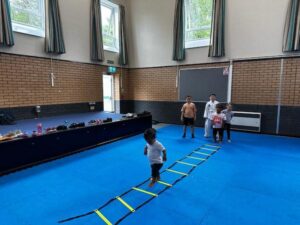 Hitchin Little Dragons
 Attention all parents in Hitchin!
Introducing Little Dragons Taekwon-Do, the perfect martial arts program for your energetic little ones! 4-7 year-olds.
Watch your child's confidence soar as they learn discipline, coordination, and self-defence skills in a safe and fun environment.
Our expert instructors are dedicated to nurturing their potential and helping them grow into strong, respectful individuals.