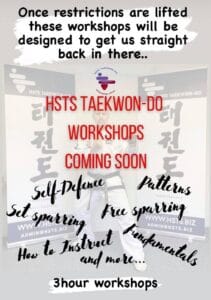 𝗛𝗦𝗧𝗦 𝗪𝗢𝗥𝗞𝗦𝗛𝗢𝗣𝗦
First workshop coming soon to HSTS will be a free sparring workshop. If you can't wait to get back to free sparring or haven't actually done free sparring in your training yet then this is for you.
We will be looking at what techniques to do, how to do them, the rules and much more.
Watch out for social media posts and an email to book.