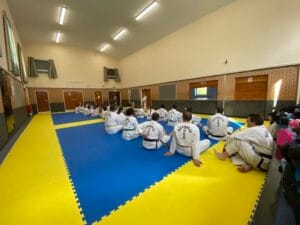 𝗡𝗲𝘅𝘁 𝗔𝗹𝗹 𝗗𝗮𝘆 𝗧𝗿𝗮𝗶𝗻𝗶𝗻𝗴 𝗗𝗮𝘆
The next All Day Training day will soon be upon us. Saturday 4th Sept. Log into your UTA Members account to check how many stamps you have towards your grading. Have you got enough? Book your place on the ADT before all the places are taken.
6 hours, 6 stamps training in the Martial Art of Taekwon Do.
See below link