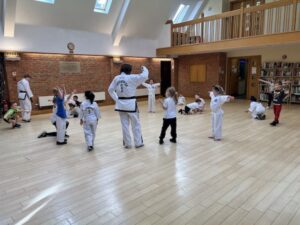 Barton Little Dragons
Is your child aged 4-7 ready to embark on an exciting journey of discipline, fitness, and fun? Look no further! Little Dragons Taekwon-Do in Barton is here to nurture their potential.
 Our program is tailored specifically for children aged 4-7, designed to instill confidence, focus, and respect while keeping them active and engaged.
What to Expect:
Expert instructors with a passion for teaching young minds.
Age-appropriate martial arts training to enhance coordination and balance.
Positive reinforcement and life skills development.
A safe and supportive environment where friendships flourish.
More info can be found HERE