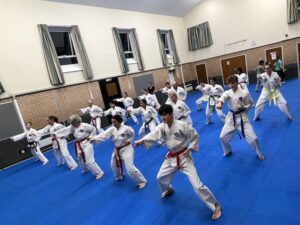 Hitchin Adults
Are you ready to kick-start your fitness journey, boost your confidence, and learn the art of self-defence? Look no further! Our adult Taekwon-Do classes in Hitchin are here to empower you.
 What We Offer:
Expert instruction from seasoned martial artists.
A welcoming and inclusive atmosphere for all skill levels.
Total-body workouts that enhance strength, flexibility, and endurance.
Practical self-defense techniques to keep you safe and confident.