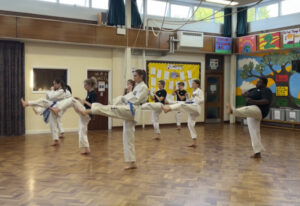 Stevenage Adults
Calling all adults in Stevenage!
Discover the exhilaration of Taekwon-Do, a dynamic martial art!
Unlock your inner strength, improve your fitness levels, and learn powerful self-defence techniques from our experienced instructors.
Whether you're a beginner or have previous martial arts experience, our classes cater to all skill levels and are tailored to your individual goals.