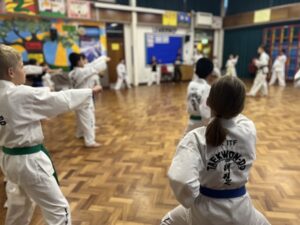 Stevenage Cadets
Calling all 8-12 year-olds in Stevenage! Are you ready to unleash your inner martial artist?
Taekwon-Do is not just about kicking and punching; it's a martial art that promotes respect, focus, and physical fitness while having a ton of fun!
Our experienced instructors will guide you through the basics, helping you build skills that will benefit you both on and off the mat.
Don't miss out on this fantastic opportunity to become a Taekwon-Do cadet in Stevenage. Join us for a trial class and discover the amazing world of martial arts! More info HERE